From €

80,00
per day per personOffer valid from 26/07 up to
August Special offer with full board, drinks e beach
All inclusive August package in 4 star hotel in Rimini from 80 Euro per person
Come and spend your August vacation in our modern 4 star hotel by the beach! It will be an opportunity to let yourself go and relax enjoying all mod cons and excellent service offered by our wonderful... (detail)
From €

90,00
per day per personOffer valid from 01/08 up to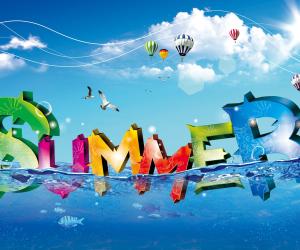 All-Inclusive offer for July at a 4-star hotel in Rimini
All-Inclusive offer with full board, beverages, beach, parking and Spa, starting at €80.00
Choose the comfort and elegance of the Hotel Panama Majestic, a luxurious 4-star hotel located just a short distance from the coastline and the beautiful beach, in Rimini. Spend your July holidays by ... (detail)
From €

90,00
per day per personOffer valid from 28/06 up to
All inclusive offer for the week of 2-9 August 2014 in Rimini
All inclusive formula for the beginning of August from 80 Euro a person
Celebrate the coming of the month of August, the best month of the summer, with a fantastic vacation of total relaxation and wellness at the Hotel Panama Majestic in Marina Centro, splendid 4 star hot... (detail)
From €

80,00
per day per personOffer valid from 02/08 up to
All-Inclusive End of August Package in Rimini
The Last Week of August at the sea, prices start a €85.00 a day
Take advantage of the special offer in late August at the Hotel Panama Majestic, prepared especially for the period between 23 and 30 August 2014! The All-Inclusive proposal provides an excellent oppo... (detail)
From €

85,00
per day per personOffer valid from 23/08 up to
From €

60,00
per day per personOffer valid from 31/08 up to
Mid-August all inclusive offer in luxury hotel in Rimini
Mid-August all inclusive package from 100 Euro per person
Give yourself the best for your Mid-August 2014 vacation in Rimini! Choose the exclusive atmosphere and excellent services of the Hotel Panama Majestic in Marina Centro and spend an unforgettable week... (detail)
From €

100,00
per day per personOffer valid from 09/08 up to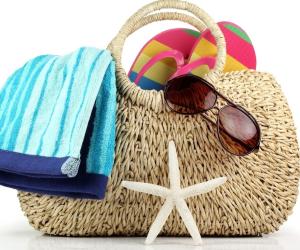 Special offer for the week of 16-23 August 2014 in Rimini
All inclusive formula for the week in mid August from 90 Euro per person
Take advantage of the exceptional offer for the week of 16-23 August 2014 at the Hotel Panama Majestic and come and spend the peak of the summer in our modern 4 star hotel situated just 50... (detail)
From €

90,00
per day per personOffer valid from 16/08 up to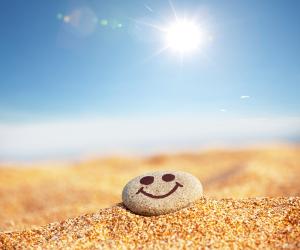 Special offer for your August vacation with the family in Rimini
All inclusive package with 4=3 family plan and great discounts for children
August is finally here and with it comes the opportunity to spend a fantastic all inclusive vacation by the sea with all the family! The Hotel Panama Majestic, welcoming 4 star hotel situated at just&... (detail)
From €

270,00
per day per personOffer valid from 02/08 up to
From €

70,00
per day per personOffer valid from 31/08 up to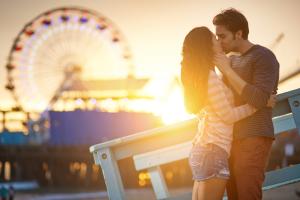 Offer for couples summer 2014 in Rimini
7 NIGHT PACKAGE for 2 people from 70 Euro each per day!
OFFER FOR COUPLES HOLIDAY PACKAGES for 7 NIGHTS minimum stays FOR 2 PEOPLE from: € 70,00 per night per person until 30th of June € 80,00 per ... (detail)
From €

70,00
per day per personOffer valid from 06/06 up to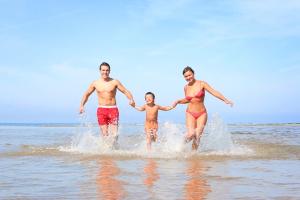 July Offer for families at a 4-star hotel, in Rimini
July Family Package: 2 adults + 2 children, for a total of €235.00 a day!
Take advantage of the incredible All-Inclusive packages for households to spend a fantastic vacation in July with your children! The exclusive Hotel Panama Majestic, in Marina Centro, once ag... (detail)
From €

235,00
per day per bedroomOffer valid from 29/06 up to
Family Offer summer 2014 in Rimini
Until 30 June, FAMILY PLAN 4 = 2,5!
FAMILT OFFERS FAMILY PACKAGE available until 30TH of JUNE => 4 = 2,5 (2 paying adults + 1 free child + 1 child 50% price) FAMILY PACKAGE available from 1ST t... (detail)
From €

235,00
per day per bedroomOffer valid from 06/06 up to
From €

60,00
per day per personOffer valid from 06/09 up to
All-Inclusive vacation packages for July and August 2014
From 12 July to 9 August 2014, full board with beverages, beach and Spa, starting at €80.00
The exclusive Hotel Panama Majestic, a modern 4 star centrally located a few meters from the beach, is ready to welcome you by offering the best beach vacation possible! For the entire month of July u... (detail)
From €

80,00
per day per personOffer valid from 12/07 up to
From €

60,00
per day per personOffer valid from 13/09 up to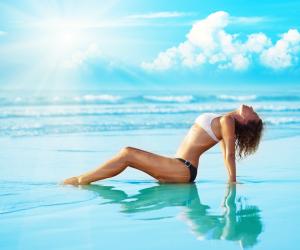 Week 12 - July 19, 2014 in boutique hotels in Rimini
From 12 to 19 July 2014, an all-inclusive, family plans and special discounts baby
July is the perfect month for a relaxing holiday by the sea, on beautiful sunny days of sun, filled with fun and relaxation. For the week of 12 to 19 July 2014, the exclusive Hotel Panama Majestic, a ... (detail)
From €

69,00
per day per personOffer valid from 26/07 up to